DIRTSCRAPER by Peter Burr
September 16 – 30, 2020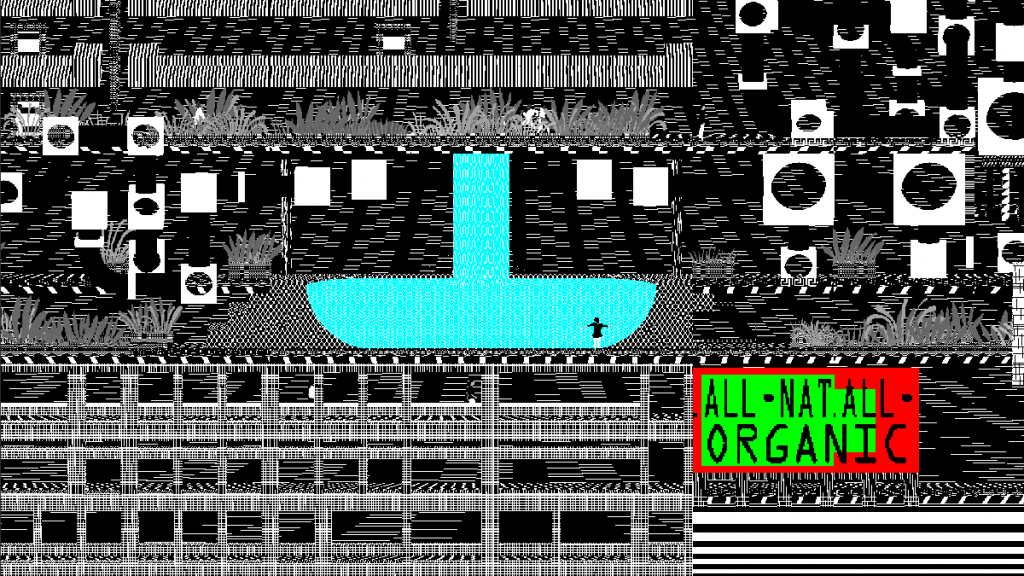 bitforms gallery is proud to present DIRTSCRAPER (2019) by Peter Burr as the fourth piece in a series of streaming generative artworks, presented in collaboration with Small Data Industries. Generative art is a performative extension of conceptual art—at its core, a set of rules encoded in software unfold in real-time. This premise invites a series of chance outcomes that are impossible to predetermine. Generative art can often demand high levels of computational power and even requires dedicated hardware. In such cases, works can only be experienced in-person at galleries or museums. Our collaborators at Small Data Industries have developed a new cloud-based method of exhibiting generative art so that these works can, for the first time ever, be experienced on the web by the general public. This program is the first of its kind to present a series of online works without machine dependency through powerful cloud computing generously provided by Paperspace.
DIRTSCRAPER is a theorized landscape of urban development that Burr has reconfigured within the framework of a website. Originally presented as an immersive interactive installation, the artist refashioned this piece to debut in an online setting as a generative video game where residents of a "smart architecture" act as informal narrators. As the formation of 'Dirtscraper' revolves through its cyclical feature film-length lifespan, a variety of myths emerge. Members from the virtual community tell the tale of their surroundings, relationships, and mental health in an attempt to quell the constant noise of their precarious circumstances. Burr situates this piece past archetypes of future utopias, turning instead to the corrosion of an apocryphal society. Taken as a whole, this artwork emulates a collective body that has been subjected to the inner workings of a gridded simulation: housing blocks are overrun by industry, residents are displaced, the individual withers. What remains is the story of a constantly kinetic city and the people that persist as inhabitants.
Text by Porpentine Charity Heartscape. Programming by Mark Fingerhut, additional programming by Oren Shoham. Music and sound design by John Also Bennett. Additional graphics by Brandon Blommaert, Eric Carlson, and Brenna Murphy.