Mesocosm (Northumberland, UK)
by Marina ZurkowJuly 8 – 21, 2020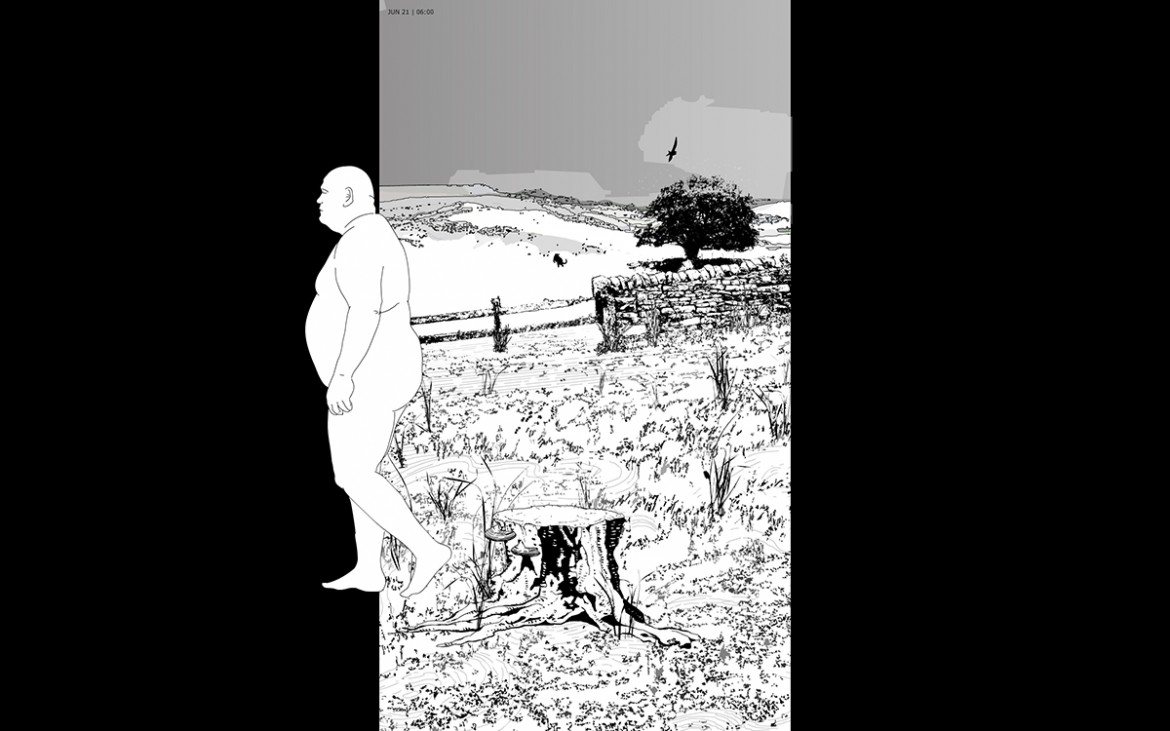 bitforms gallery is proud to present Mesocosm (Northumberland UK) by Marina Zurkow as the third piece in a series of streaming generative artworks, presented in collaboration with Small Data Industries. Generative art is a performative extension of conceptual art—at its core, a set of rules encoded in software unfold in real-time. This premise invites a series of chance outcomes that are impossible to predetermine. Generative art can often demand high levels of computational power and even requires dedicated hardware. In such cases, works can only be experienced in-person at galleries or museums. Our collaborators at Small Data Industries have developed a new cloud-based method of exhibiting generative art so that these works can, for the first time ever, be experienced on the web by the general public. This program is the first of its kind to present a series of online works without machine dependency through powerful cloud computing generously provided by Paperspace. 
Mesocosm (Northumberland, UK) is generative work that represents the passage of time on the moors of Northeast England. One hour of world time elapses in each minute of screen time, so that one year lasts 146 hours. No cycle is identical to the last, as the appearance and behavior of the human and non-human characters, as well as changes in the weather, are determined by a code using simple probability equations: seasons unfold, days pass, moons rise and set, animals come and go—all around a centrally located and almost omnipresent human figure. This passage is adapted from a text by Dr. Una Chaundhuri.